Weddings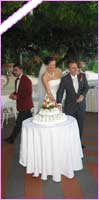 e are here to understand and satisfy all your desires. we just want to help you with the most important day of your life and make it just as unique and special as you are!! Just relax and take it easy. we'll take care of all the details, taking all the problems away from you and your loved ones!

ere below you can find some examples of wedding packages: please, remember that each of them can always be customised & changed according to your specific needs, because we think that every wedding is as individual as you are!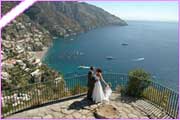 You can choose one of the below set packages or suggest us your own ideas if you like: we are only concerned with what is best for you and we'll be pleased to realise your dreams!!
Please, always take into account that all the below packages can be changed and adapted to your own tastes and personal requirements:
so please contact us and our friendly staff will be more than happy to help you!!

Budget Wedding Package »



Basic Wedding Package »



Elegant Wedding Package »



Glamour Wedding Package »



Dream & Charm Wedding Package »



Civil Ceremonies »



Catholic Ceremonies »



Other religion ceremonies »



Blessings & Symbolic Ceremonies »


Vi ricordiamo che tutti i pacchetti qui presentati possono essere variati ed adattati ai vostri gusti ed esigenze personali: quindi non esitate a contattarci e il nostro staff sarà più che lieto di accontentarvi!!
Paperwork assistance Consulting Services Cancellation Policy