range Blossom is a wedding planner agency specialised in unique and perfect event planning, mainly in Sorrento and on the Amalfi Coast.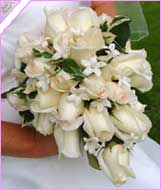 Our main goal is to satisfy all the needs, desires and requirements of couples wishing to get married in one of the most beautiful and romantic places in the world and that want to be sure to get a top quality, professional service and flawless organisation!
We are delighted to be dedicated to couples looking for serious and reliable experts that can guarantee extraordinary assistance and a flawless execution, for a completely stress-free, unforgettable wedding experience!
Our qualified staff can help you to prepare every single detail of your wedding from the beginning to the end, thanks to our deep knowledge of the country and the very good skills in our job!

ur mission can be summed up as follows "Just a special & unique wedding as unique as you are. and your dreams will come true!!" In other words we are really happy to understand all your needs, dreams and requirements and make them happen, thanks to our great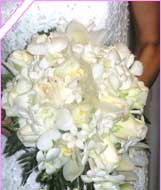 creative and original ideas, strong management skills and special problem-solving attitude. as a result, your wedding will be simply perfect!!
Just feel free to relax, take it easy and enjoy the most beautiful day of your life: our business is to take care of everything from the beginning to the end, removing all the stress and efforts from you and your loved ones, for a wonderful, unforgettable wedding experience in Italy!!

ur most important goal is to make you feel happy and satisfy all your desires, offering you a unique service based on your personal tastes and requirements:
all our professional experience and skills are always at your complete disposal, in a really warm, kind and friendly atmosphere.
You will always be welcome with a sincere smile, because our main desire is to organise a wedding just as special and perfect as you have ever dreamed it would be! So don't miss the opportunity to feel the real Italian atmosphere, have a wonderful holiday and celebrate your wedding in paradise with us at the best conditions you can find!