elebrated throughout the world, Sorrento & the Amalfi Coast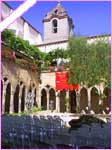 with their views and perfumes, have fascinated illustrious visitors ever since the 17th century. nature is still on the wild side, the sea an emerald green, the steep coastline in many places is rugged and harsh, plunging into the deeps with amazing views. the coast road beyond Sorrento winds through lemon and olive trees, leading you to charming vistas. in other words, there is no better place to celebrate your wedding than this piece of paradise!
Each curve of the road captures the viewer's imagination and delights the heart and soul with the vibrant colours of the flowers growing on the mountainside and the deep blue sea.
Many couples have chosen to celebrate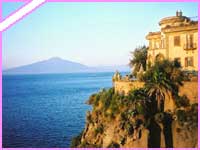 the most important day of their life here not only for the wonderful scenery, but also for the high level of quality, reliability and the good services we can offer.

range Blossom is specialised in unique and perfect event planning! We are happy to be dedicated to couples looking for top quality, professional service, flawless execution and extraordinary assistance, for a completely stress-free, unforgettable Wedding Experience! Our professional staff can help you to prepare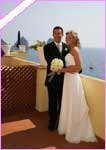 every single detail of your Wedding from the beginning to the end, taking all the stress away from you and your family and making it simply perfect and unforgettable!

ur services are tailored in such a way as to meet all your needs and specific requirements in order to organise your special big day perfectly in all details!! We are here to make sure that all your wishes are met and your Wedding day is just as perfect and unique as you are :)!
We believe each Wedding is unique and our co-ordinators are available to create a memorable Ceremony and Reception based on your specific needs.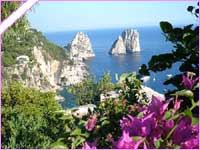 Have a look at our special Packages or simply suggest us your own ideas … and your dream will come true!!
Don't miss the chance to get married in paradise at the best prices you can find! Whether you are dreaming of a charming Dinner Reception or just a Cocktail with a wedding cake on a breath-taking terrace, we can make it happen!!

e can also arrange a Special Package to celebrate your Wedding Anniversary in a magic place kissed by the sun & sea and also remember: you don't need to go anywhere else for your honeymoon, you are already in paradise and we can satisfy this kind of request as well!!

e'll take care of all the requested documents & bookings:
churches, restaurants, panoramic terraces with breath-taking views, wedding announcements & invitations, entertainment, photo & video assistance, beautician & hairdresser, floral decorations, wedding cakes.. and much more!!!