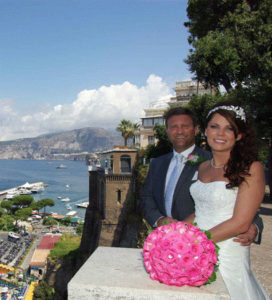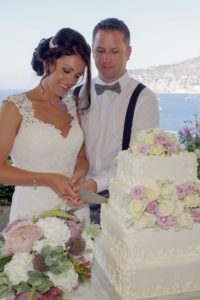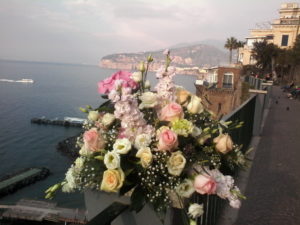 Sorrento and the  Amalfi Coast are definitely some of the most beautiful and romantic Wedding locations of all! You'll be enchanted by the wonderful scenery, sunshine, dramatic coastline, deep blue sea, art & history, friendly people, romantic and glamour atmosphere, charming villages, music, delicious food … very easy to fall in love with them! You'll feel romance everywhere… and we can guarantee that your Wedding experience here in Italy will be truly unique and unforgettable!!
Are you thinking of getting married in Italy in such beautiful locations just to add a glamour touch to your big day, but are you worried about your budget? Please don't worry anymore! All your dreams can come true now!! We'll take care of all your Wedding details the way you like best and you can take advantage of our Special Offer on Basic Wedding Package currently running for bookings made within January 30th 2023, a great opportunity that you can't miss!!
Please feel free to contact us at:
[email protected]    [email protected]  for more information and a free quotation
we'll be also pleased to help you with your Wedding budget planning and give you all our best professional assistance, advice and expertise in order to work out the best options and perfect solutions for you!
We also invite you to visit and follow our Facebook page: Dream Weddings in Italy – Orange Blossom Wedding Planner  for beautiful Wedding tips, ideas & inspiration 🙂
Instagram @ orangeblossom.weddingplanner
Thank you very much and we wish you to enjoy your big day and wonderful holidays in Italy very much!!
With our best wishes,  Rosanna 🙂